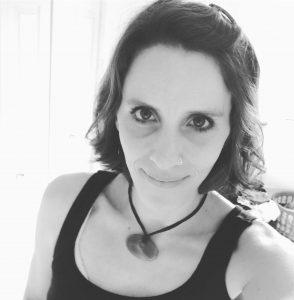 Taylor graduated with a BA in Psychology from Plymouth State University, in New Hampshire, in 2005.  Caring for people has always been a passion of hers and that opportunity blossomed when she and her husband, Steve, were blessed with their three children, Olivia, Kaden & Leila.  It was after their first child in 2006 when Taylor developed into a stay-at-home mom and homemaker for many years to come.   
Taylor became a doTERRA Wellness Advocate in November 2017, and began building her essential oils business through sharing oils and educating others on the many uses and benefits of essential oils for natural solutions.  Soon after, she created Soul Compassion to offer essential oils, education, and consultation to others.  Always continuing her education on essential oils, Taylor continues to take classes locally & online to deliver essential oil expertise to the community.  Taylor is certified in doTERRA's AromaTouch Technique and hopes to share this modality with the community to help people with stress reduction, immune support, inflammatory response reduction, and achieve homeostasis.  Her practice is influenced by the training she has with her parent's energy healing and psychic medium work with essential oils.  Taylor incorporates intentional energy healing throughout the AromaTouch Technique experience to connect with her client on an energetic level and to enhance their overall wellness.   
When Taylor is not caring for people, she is caring for plants as a seasonal famer at Alchemy Gardens and Evening Song Farm.  She is also a current volunteer at the Rutland Area Food Co-op, as well as a former employee, and it is there where her passion for holistic healing began to flourish.  During her free time, Taylor enjoys singing, dancing, gardening, cooking, hiking, sharing time with friends, and being outside with her family.
TAYLOR MORNEAU
AromaTouch Technique, Wellness Advocate
802-855-1950
[email protected]
my.doterra.com/taylormorneau