"I don't treat illness. I treat the person, through a heart-to-heart connection. I am a facilitator of the process of self-healing."
A Master in Bioenergetic-Shen Treatment™, Laurie Musick Wright has received treatments and attended workshops in Shen Sensitivity Training™ with Master, Wassim Nehme and Elisabeth Nehme of Green Mountain Shen since 2005. In 2010, Laurie first visited The Ego Center in Parma, Italy and received treatment from Shen Sensitivity Training™ founder, Dr. Pino Ferroni (1939-2018). In March of 2015 and 2016, Laurie was one of four certified practitioners from Green Mountain Shen who returned to Italy for further education and certification. She is a certified master practitioner and instructor in this modality.
As a certified Master, Instructor, and Practitioner of Bioenergetic-Shen Treatment and Reiki Master Level 3, Laurie is dedicated to administering treatments in the Rutland area of Vermont and Latham, New York where she now lives.
Laurie is able to realize a healthy balance of mind, body, and spirit, which is possible in every human being. By looking at life through the lens of self-care, her priorities enable her to be more productive and effective in her graphic design business as well as all aspects of daily life.
She often teases, "I would most likely be divorced if it wasn't for the Bioenergetic-Shen treatment."  It's no joke that this teaching and experiential learning has allowed her to find a centered, calm, and more loving outlook which spreads into her family, business, and community.
Her mission is the share this experience so others can benefit from the journey of self-discovery through Bioenergetic-shen and Reiki treatments.
That was amazing. I feel remarkably unified in my body. I feel my entire body as one rather than identifying with my body parts. It was very healing. Your energy work over my tummy and heart helped me feel connected to my unified being.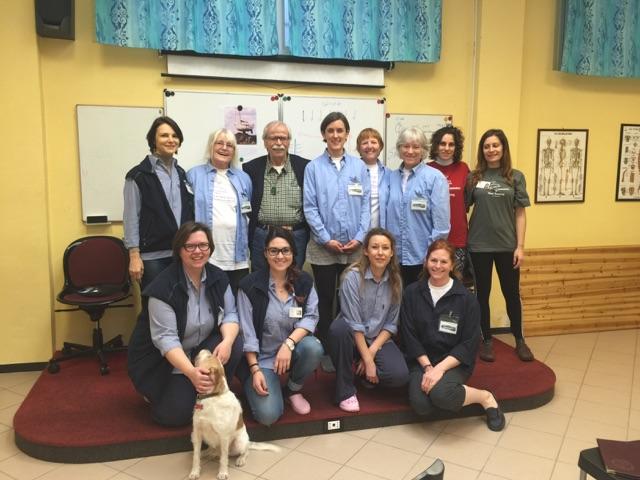 Bioenergetic-shen treatment ® training with founder, Dr. Pino Ferroni, (center), classmates and colleagues in Parma, Italy, 2015.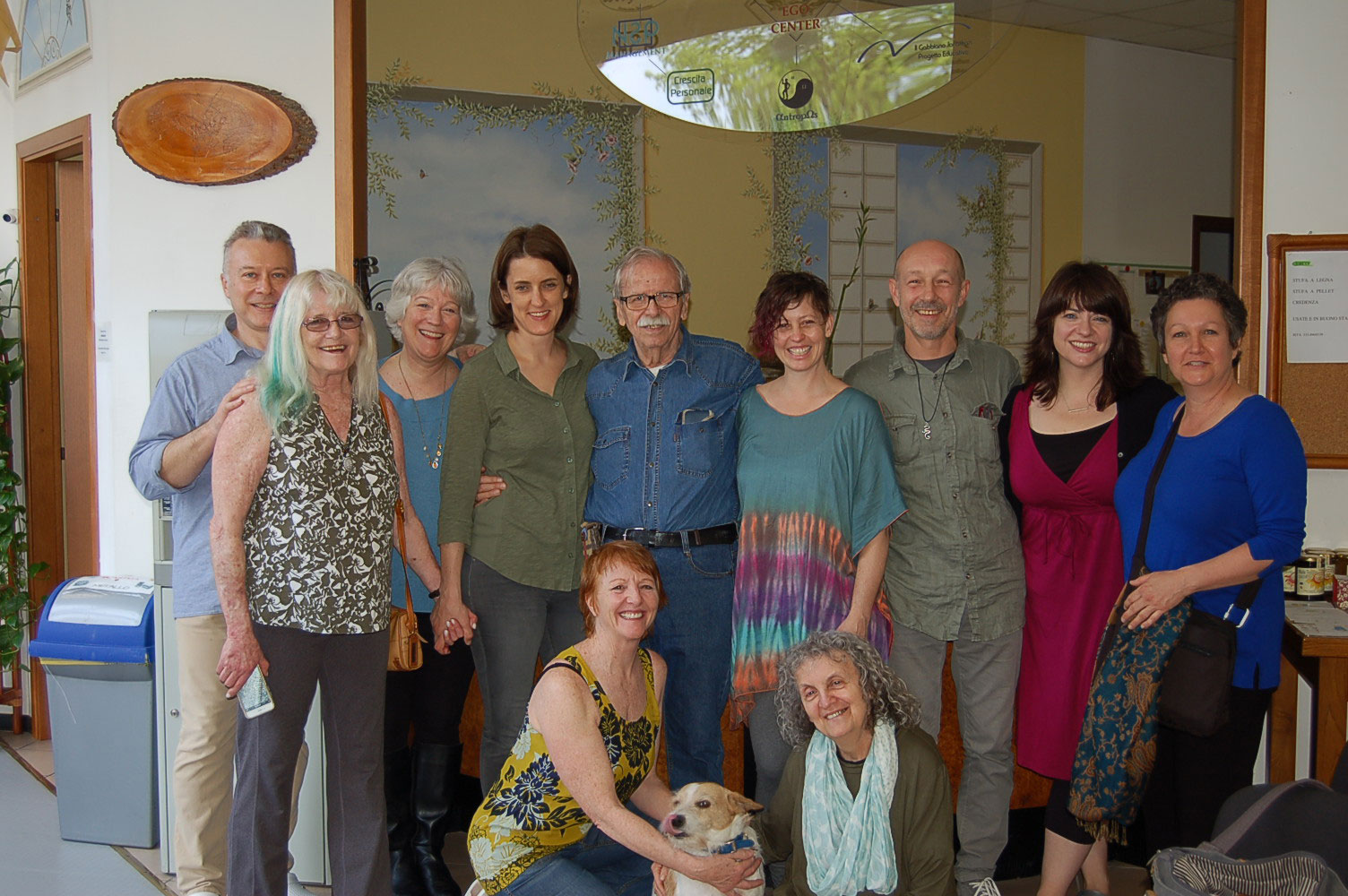 Bioenergetic-shen treatment ® training with classmates and colleagues in Parma, Italy, 2016.
Reflections on Treatment
"Step-by-step, I discovered a new dimension of learning by uncovering the layers of emotion stored in my body. I trusted the thought that whatever surfaced was the right thing for me to become more conscious of the hidden layers of my personal journey. Softening and opening my emotional 'armor' has brought about a profound transformation in my daily life, my personal relationships, and professional career. It is very important to me that this opportunity be made available to our community." — Laurie Musick Wright
Laurie has experienced profound shifts in grounded awareness of how thoughts and emotions, of the past and present, play a role in physical health and overall wellbeing. And most importantly, how life-long emotional "holding patterns" can be transformed in the present with self-discovery through a progression of treatments. She is dedicated to offering this knowledge and experience to individuals in her communities. Contact Laurie for more information.
Laurie is a Reiki Level 3 Master. In the past, she offered sessions to hospice patients as a certified volunteer with the Rutland Visiting Nurse Association & Hospice. She also connects with willing recipients to deliver long distance energy sessions.
Laurie applies the shen principals in her awarding-winning marketing and advertising firm, LMW Design. A graduate of Cornell University in Communications and the psychology of effective communication, she has over 30 years of graphic design experience.  She shares her years of experience in clear communication as part of her effective Reiki & Shen practice.
Laurie has lead long-term spiritual book study groups studying A Course of Miracles (ACIM) and A Course of Love (ACOL).  She has been a student of ACIM since 2004 – a journey of learning in how a moment-by-moment choice of thought can bring about a state of inner peace. ACOL, expands upon the principals of ACIM, with a heart-centered approach to spiritual awareness. She incorporates these principles with a personal heart-centered focus in her healing arts practice.
Laurie completed Course-based Healing training with the Circle of Atonement and now leads Healing Circles and offers healing based on A Course in Miracles.
Laurie is the past-president of Rutland Area Toastmasters. Toastmasters International, a non-profit educational organization that teaches public speaking and leadership skills through a worldwide network of meeting locations. The organization has more than 292,000 memberships in more than 14,350 clubs in 122 countries. Since 1924, Toastmasters International has helped people of all backgrounds become more confident in front of an audience. Please consider visiting our club.
Laurie enjoys outdoor recreation including kayaking, hiking, snow shoeing, and traveling to scenic places where she and her husband can enjoy natural beauty, the visual arts, and history. She is the mother of three daughters and two grandsons.